flyEgypt resumes charter flights to Erfurt, Germany
published on 12/07/2023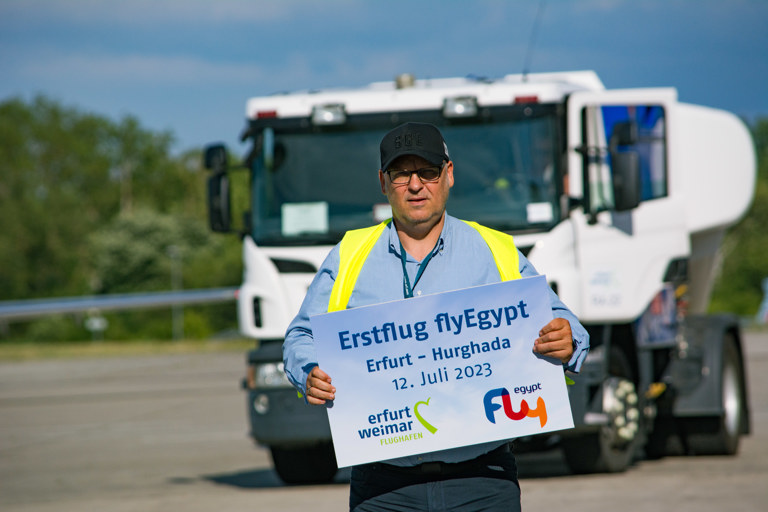 On Wednesday, July 12, 2023, Hurghada International Airport received flyEgypt flight coming from Erfurt, Germany, with 180 tourists on board. The flight will operate every Wednesday during summer and additional flights during winter.
The launch of the Erfurt route is part of flyEgypt' s efforts to promote tourism in Egypt. Erfurt is a popular tourist destination in Germany and flyEgypt is thrilled to connect the two cities.
"We are excited to resume our flights to Erfurt airport," said Ahmed El-Helw, CEO of flyEgypt. "We believe that this route will offer a great opportunity for German tourists to discover the beauty of Egypt."
In addition to Erfurt, flyEgypt also flies to a number of other destinations in Europe, including Germany, Italy, and Austria. The airline plans to add more routes to its charter network in the coming months.
flyEgypt is committed to providing travelers with convenient and affordable flights to Egypt. The new flight is sure to make Egypt a more accessible destination for tourists from Germany and other parts of Europe.